(2011/04/22)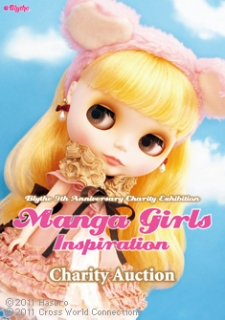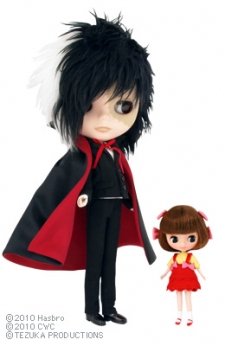 Manga and Brythe get together!
The customized Blythe dolls inspired by manga or animation are put up at the Charity Auction.
A variety of 'Manga Girls' Blythe dolls inspired by more than 100 manga works, animation  characters, and fashion brands are lined up.
Those dolls have been displayed at Blythe 9th Anniversay Exhibition: Manga Girls Inspiration" held at various venues for a year.  The money raised from the auction will be sent to Japan Red Cross as a monetary donation for victims of East Japan Earthquake on March 11.
Why don't you participate in the auction?
Period: June 1, 2011 – June 15, 2011
The auction is held at the auction site: Crown Jewel http://www.crownjewel.co.jp/
Click below for further information:
http://www.blythedoll.com/jpn/news/2011/04/9_11.html