(2011/04/07)


In commemoration with Astro boy's birthday, the special collaborative project with 'goo', the portal site with no less than 1 billion page views per month, has started since April 7.
This collaboration offers various services; Tezuka characters adorn the top page, and special plans associated with Tezuka's works such as free gift campaigns are hold.
As the first character, Astro boy, born in April, adorn the top page this month.  There are four kinds prepared as follows: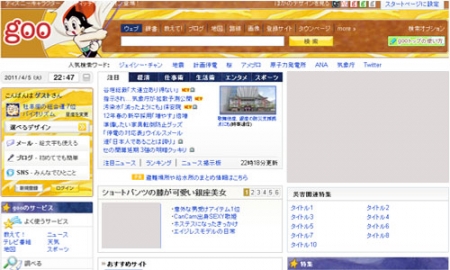 Astro boy/Ganbaro Nippon version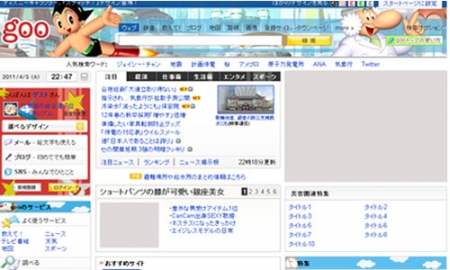 Astro boy/Dr. Ochanomizu version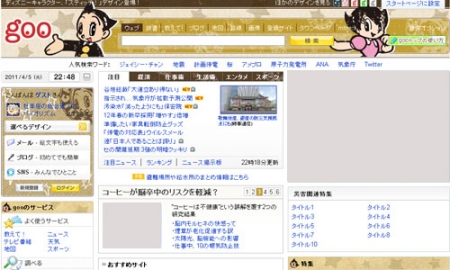 Astro boy/everybody gets together version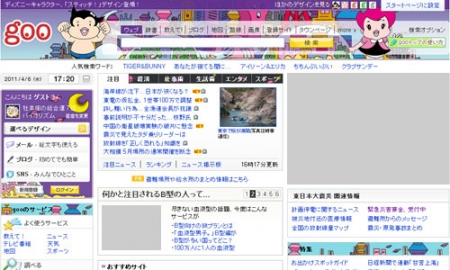 Atomu-kun by Tezuka Osamu x Lily Franky version
The corner titled "Astro boy Character assessment" is holding a free-gift campaign.  This campaign provides users with a chance to get quite rare items or collectibles associated with Tezuka's works.  Check further information (ex. how to apply, detailed information about gifts, etc.) from here.
It is planned that various characters appear every month.  Also new plans and campaigns are prepared.  Don't miss the collaboration with 'goo'!