(2011/04/06)


-New Product Information-  CASIO EXILIM with Astro boy design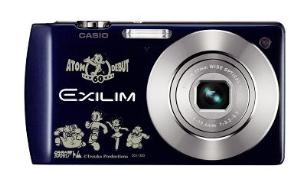 To commemorate the 60th years from the debut of Astro boy, the exclusive model only available this season is introduced.  This camera, based on the model EX-S200, is released with the original case. Only 300 units are available.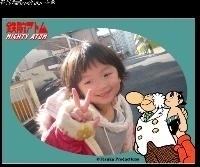 With the camera, equipped with "Dynamic Photo function", the popular function for image composition, you can make your original picture with Tezuka characters by synthesizing such characters and six photo frames preinstalled.  Eight characters (including Astro boy, Dr. Ochanomizu and Uran) and six photo frames are pre-stored in it.
Only 300 units with serial numbers are released.  The pre-order is received from 10:00 a.m. on April 7 from here. (to the purchase page/product information) Don't miss this opportunity.
Product information
Product name: Atom Debut 60th EXILIM
Color: Blue
Size: 100.1 (width) x 55.3 (height) x 17.8 (depth)
Price: 36,800 yen (tax included)
Number of units: 300 units
Delivery: End of April