(2011/03/16)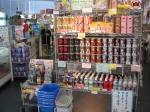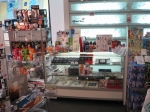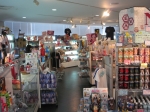 Tokyo Anime Center Official Shop News vol. 01
Tokyo Anime Center, established as a part of businesses operated by Association of Japanese Animations in March 2006 aiming to provide information and cultivate human resources in Japanese animation industry, was once closed in January 2011, finishing its 1st phase.
Then, on February 26, the center was re-opened to hold "The Exhibition commemorating the 10th anniversary of Tokyo International Anime Fair" organized by AJA.
We, Tezuka Productions, also decided to be engaged in the operation of Anime Center Official Shop continuously, agreeing with AJA's business policies. We will provide as mush support as possible to Tokyo Anime Center and contribute to the development of Japanese Animation industry. Some users may feel odd finding this article on Tezuka Osamu's official site.  This is because Tokyo Anime Center Official Shop is the only shop where you can always get Tezuka goods in Tokyo. We look forward to your continuing patronage to the shop.
Also any news about events related to Tezua Productions as well as Official shop will be uploaded to this site.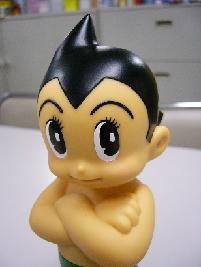 Now here is the news about the figure above.
The popular soft plastic Astro Boy figure, manufactured by Biliken Shokai, is released in a new sized line!
When we decided to have a new sized line, we considered continuously distributing various figures from Tezuka characters in a small and handy size.  And we decided to release Astro Boy figure at first, which is Biliken Shokai's specialty, though we also considered starting from characters appearing in New Treasure Island, Tezuka's first work.  From now on, new figures from other manga works will be released one by one.  It may take long till such figures are actually released, but we look forward to your continuous patronage.
Notice!
The initial release of Astro Boy figures in this new sized line will start at TAF shop within Tokyo International Anime Fair.
Only 50 units available
Price: 6,300 yen (tax included)
- One figure per purchaser
- No package prepared, no exchange
- Sold only on public days
Note Tokyo International Anime Fair 2011 was cancelled.
Due to Tohoku district-off Pacific Ocean Earthquake followed by aggravated electricity supply, Tokyo International Anime Fair Executive Committee decided to suspend the fair, thinking visitors and participants' safety first under the current uncertain conditions of electricity and transportations to the venue.  Accordingly the initial release of Astro Boy figures was also cancelled. For more information about TAF's cancellation, please visit the following URL.