(2011/03/05)


Collaborative products by HbG, an apparel brand, and animators at Tezuka Productions are released.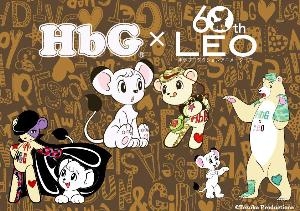 This time three animators at Tezuka Productions designed T-shirts with Leo and Cameron for HbG respectively.  Cameron is HbG's popular character.  The three T-shirt with different tastes reflecting each animator's uniqueness are well received among customers.
These T-shirts are now available at the following HbG's stores: Lumine Est Shinjuku, Odaiba VenusFort, and HbG's online store.
Click here to visit HbG's online store. (To HbG's official online store)
Now not only T-shirts but also Totes are being planed! Check them out too!