(2011/03/02)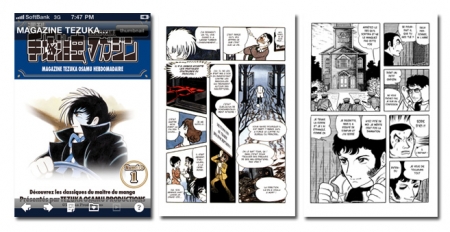 Weekly Tezuka Osamu Magazine in French, the service which has been available only in Europe since last July, will be distributed in Japan from March 2 for iPhone/iPod touch users. The translated version of Tezuka manga, which has been difficult to obtain in Japan, is now available even in Japan.  Every week, about 100 pages of Tezuka manga, including both serialized and one-shot comic, are delivered to the users.
The 0 issue is available for free as a sample issue.
The subscription fee for each issue is 115 yen.
*Subscription of back issues are also available.
For more information, click here.