(2011/01/27)


New Product Information  moderno Boxer Pants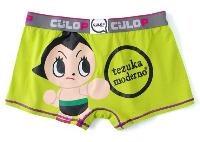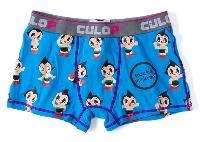 CULOP, the collaboration brand of Animo, an undergarment manufacturer, and Play set products, released a new product from tezuka moderno line.  This time, two kinds of Astro boy boxer pants, both in bright and fancy colors, are newly lined up.  Why don't you present them with chocolate on Valentine day?  The store offers a free gift-wrapping service.  Check the on-line store below!
Price: 2,315 yen (tax included)
Store Information:
To visit Animo's on-line store, click here.
For the information about the real store, click here.