(2011/01/26)


New Product Information  Engagement Planner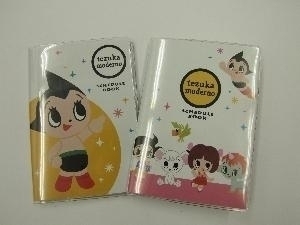 Engagement planners with tezuka moderno characters are now on sale!
All pages are printed in colors, with different characters for different months.  Every time you opent the planner, you sure will feel happy!   
In the planner, months and dates are not printed, so you can start using it from any month you like.
The picture below is the image of the monthly calendar contained. The planner has fifteen monthly calendars, memo papers, railroad maps and some blank sheets for personal data.  Two designs are available. 
If you are planning to buy a new planner, why don't you select it?