(2011/02/07)


From Nov 2010, famous Tezuka Characters greeted Hong Kong public with an interesting approach – on buses!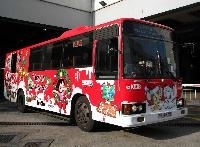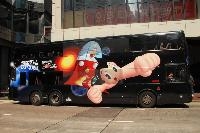 "Tezuka Family Christmas Bus" was running via a bus route from Kowloon Tong to Tsim Sha Tsui in Hong Kong during the Christmas season 2010, and all Tezuka Characters appeared in Christmas outfits to match the festive occasion. Meanwhile, Astro Boy has his own "3D Astro Boy Bus" running from New Territories to Hong Kong Island.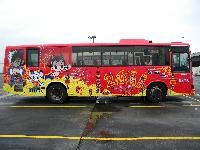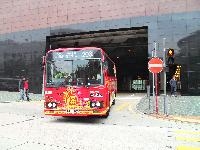 During Chinese Lunar New Year, Tezuka Family dress up in traditional Chinese costumes and wish "Kung Hei Fat Choi" to Hong Kong public.
A popular holiday destination it is, Hong Kong will also greet and welcome visitors on its "Hong Kong Atom" Airport-Downtown double-decker bus, starting March 2011.
In cooperation with The Kowloon Motor Bus Co. (1933) Ltd. and Road Show Holdings Ltd., and in conjunction of the Tezuka-themed buses, we will also launch a series of limited edition 1:76 bus models featuring the four unique bus designs. Available from (* 3 Nov 2010, Tezuka's X'mas Single-Deck Bus Model. * 30 Nov 2010,  Astro Boy Black Double-Deck Bus Model.  * 13 Dec 2010, Tezuka's CNY Single Deck Bus Model. * Mar 2011, Hong Kong Atom Double Deck Bus Model.). While limited stock lasts!
**Note that all bus models are exclusive to Hong Kong.