(2010/10/13)


-New Product Information- New neckties with tezuka moderno characters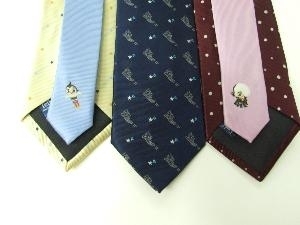 Here are the new neckties with tezuka moderno characters!
Astro boy, Black Jack and Sapphire are designed on the surface as well as back.  This time various new designs in different colors and patterns are available.  Check them out!
Price: 1,980 yen (tax excluded)
Click here for the information about stores tezuka moderno neckties are available at.