(2010/10/19)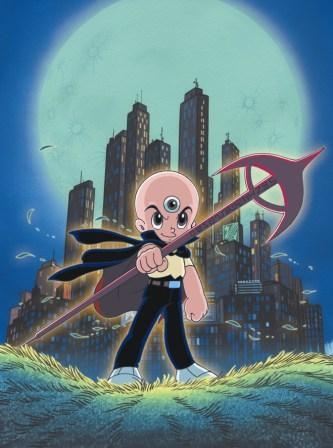 Since this spring, Tezuka Animations have been aired on BS 11 at 18:30 on every weekday except Friday.  As the third phase, "The Three-eyed one (produced in 1989)" will be broadcast again from October 20 (Wed.), 2010!
The animation was aired in limited areas since it was firstly broadcast on TV Tokyo and TXN network.  This time, it is aired on BS 11, a digital broadcasting station nationwide. It's a can't-miss opportunity, especially for people who could not watch the first broadcasting.  Don't' miss it
For more information about The Three-eyed One, click here.