(2010/09/27)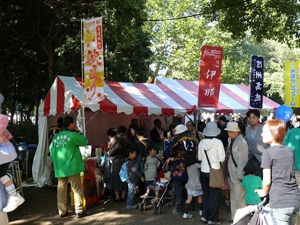 The scene of the festival last year
Astro boy will come to Fureai Festa 2010 at Shinjuku Sports Center and Toyama Park in Shinjuku! The festival is an enjoyable event for families, participated by about 80 groups nationwide, including groups from Ina city, Nagano and Hakusan city, Ishikawa.
Also international exchange events such as a mask-making class for Beijing Opera and Asian Coffee will be held at the site too.  The festival consists of eight sections and three stages with various events and booths.
Astro boy will attend the opening ceremony for greeting.  The festival will be held even if it rains.
Date and Time: October 17, 2010  From 10:00 to 16:00
Venue: Shinjuku Toyama Park (Okubo area)
URL: http://www.city.shinjuku.lg.jp/event/bunka01_000134.html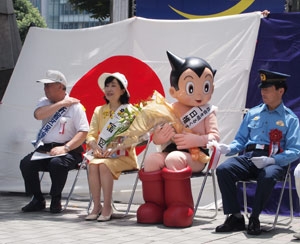 Astro boy will appear too!  The picture above was taken at "Shakai wo Akaruku suru Undo" in July.