(2010/10/04)


-New Publication Information- The comic book: Black Jack B.J vs. bj is released!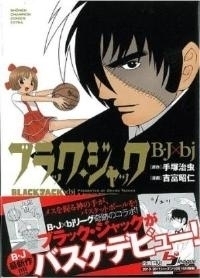 A new comic book created through the collaboration with the bj league is released!
All the six stories serialized on Weekly Shonen Champion from 2009 to 2010 are compiled in the book.
In this story, you will see Black Jack playing basketball!
Release date: October 8
Price: 580 yen (tax included)
Original work: Osamu Tezuka
Manga: Akihito Yoshitomi
Publisher: Akita Publishing
Check it out at the bookstore!