(2010/09/21)


-New Product Information- Siena Wind Orchestra's original goods
To commemorate the 20th anniversary, Siena Wind Orchestra adopted Phoenix as its logo. Based on the concept that the orchestra brings perpetual life to wind-instruments music and passes on it to the next generation, Phoenix flying high is designed on the logo.
Here are the 20th anniversary original goods: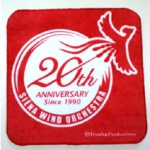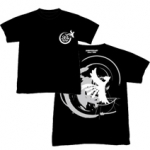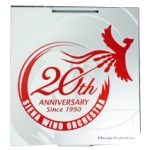 Hand towel: 400 yen (tax included), T-shirt: 3,000 yen (tax included) and Mirror: 700 yen (tax included).
The products above are now available at their concert as well as online store in Siena Wind Orchestra official fan club site.  (Only fan club members can purchase the products through the fan club site)  Click here to visit the fan club site.
Siena Wind Orchestra's concerts are planed to be held at various places throughout Japan.  Why don't you enjoy their performance at the concert? 
Click here to obtain their performance schedule.  (To Siena Wind Orchestra's performance schedule)