(2010/08/02)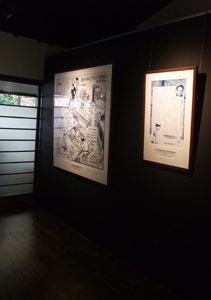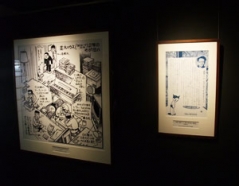 Zoshigaya Annai Dokoro (Zoshigaya Information Center) was opened on August 1 on Keyaki Namiki Street near Kishibojin Sando in Zoshigaya.
On the 2nd floor of the center, two copies of illustration by Tezuaka, which explain how Tezuka was associated with Zoshigaya area, are exhibited permanently.
On one copy is an illustration of Namiki House, the apartment Tezuka lived when he lived in Zoshigaya, and on the other copy is an illustration explaining Astro boy's house was located in Zoshigaya.
Stop by if you have a chance to visit Zoshigaya.