(2010/07/22)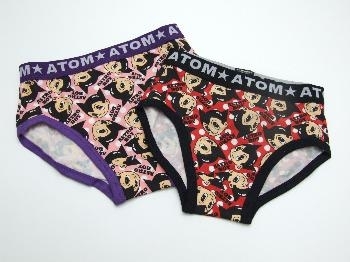 Women's Astro boy underwear is newly released.  This time, a lot of Astro boy's faces are arranged on polka dots pattern.  Two kinds, red x black and pink x purple, are available.  This underwear will give you energy!
Price: 579 yen (tax included)
Size: Medium, Large
Available at Shimamura
Distributor: Grace Co., Ltd.