(2010/07/15)


-New Product Information- Astro Boy Neckties from Gotairiku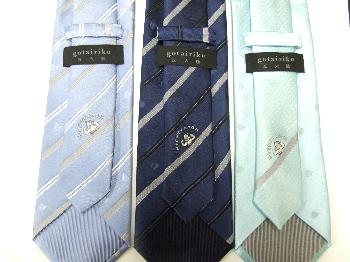 Astro boy neckties are released from Gotairiku, a men's apparel brand.
Astro Boy's faces are arranged on the stripy ties, and the logo is embroidered on the back side, as shown in the picture above. It's casually stylish, isn't it?  Astro boy is also designed on the package which is good for gift wrapping.  The price is 9,500 yen (without tax).  Now they are available at Godairiku stores nationwide. 
Why don't you get the tie as a gift or as a treat for yourself on special occasions?