(2010/06/15)


Kochira's New Products appear one after another!
Kochira's new products are appearing one after another!
Along with the renewal of Kochira's Pucchi Town in Motopia (an amusement Park located in Suzuka Circuit Land), a new Kochira's amusement attraction was opened! Kochira is attracting more attention now.
Commemorating the opening of the attraction, the original products are available at "Kochira Shop" in Motopia.  Please visit Suzuka Circuit Land during summer vacation!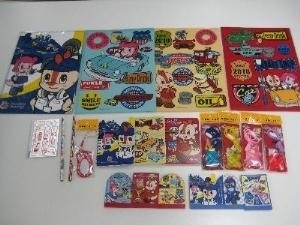 Above are new products with Kochira, including transparent files, memo pads, note books and whistles, are now available.  How cute Kochira riding on the car is!
Why don't you get such products as souvenirs for your friends?
For towels, there are two types, small towel and face towel, on store shelves.
There are various designs developed for the small towel. Kochira in race driver's outfit, Chichira with flowers, Kochira in Pucchi Town and more! Have one of these towels when going out!
For the face towel, there are two designs, Kochira pattern and Chichira pattern.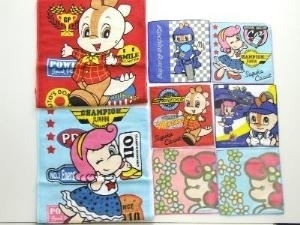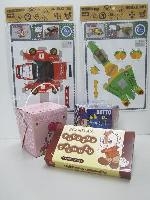 New confectionaries are also available! Kochira's pudding daifuku, Chichira's strawberry milk gaufres and Mini chocolate pies are newly launched.  All are tastes good, suitable for souvenirs!
Also two kinds of paper craft kits, automobile version and airplane version, are released.  The kits can be assembled at ease without using a cutter.  Play with the kits together with your kids.
For more information about Kochira products, click here! (To the web site of Suzuka Circuit Land Pucchi Town)
The products introduced in this site are available at Kochira's shop located in Motopia in Suzuka Circuit Land Amusement Park.