(2011/03/04)



Tezuka Osamu's Buddha – Akai Sabku yo! Utsukushiku -
To be released on May 28, 2011 nationwide
Buddha, one of Tezuka Osamu's greatest works, finally appears on the big screen!
The master of manga spent 10 years for this masterpiece.
Tezuka Osamu's Buddha – Akai Sabaku yo! Utsukushiku -
To be released on May 28, 2011
The original manga of the movie, Buddha, has been published in several countries so far. Also the work received the best U.S. Edition of International Material of the Eisner Award twice.
For more information of the work, visit the following: Manga Wiki "Buddha".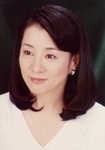 Sayuri YOSHINAGA as Narrator/Chapra's mother

< Comment >
It is great the story of Buddha which has been passed on for more than 2500 years is turned into a movie as an entertainment by Mr. Tezuka. In "Tezuka Osamu's Buddha", a life of a slave boy named Chapra is thoroughly depicted, from his glory to ruin. If you call Prince Siddhartha, who becomes Buddha later, is a light, then you may say Chapra is a shadow, the opposite existence of Siddhartha. Hiding his low birth, Chapra becomes a hero of the nation as a military man.  But his calling a woman in slavery "Mother" in public led both Chapra and his mother to downfall.  I was Chapra's mother and a narrator in the work.  Since I like Mr. Tezuka's works very much, it was my great pleasure to participate in one of his works.  Please look forward to the movie released next year. These days we are surrounded by a lot of sad news and conflicts, but the movie will sure bring you warm feeling.
---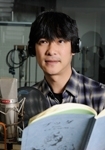 Masato SAKAI as Chapra

< Comment >
I enjoyed acting Chapra, because there were a lot of action scenes, plus Chapra is a large-scaled man who comes up through the ranks and finally becomes a super hero. Though we recorded separately, I and Ms. Yoshinaga were a son and mother in the work. It was my honor to participate in the same work with her.  I voice acted Chapra hearing her very touching voice.  "Tezuka Osamu's Buddha" is a very deep and touching story.  Please look forward to the movie.
---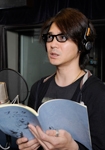 Hidetaka YOSHIOKA as Shiddahartha

< Comment >
I remember I desperately read Tezuka's works, such as Buddha, Phoenix, Three Adolf and Black Jack, when I was 22 to 24 years old. I was saved by such works written about the root of human beings.  Actually voice acting was difficult for me.  In voice acting, actors are not able to decide the timings of pause.  So it was hard for me to get into the character under such circumstances. It is wonderful that the tradition of Buddha has been passing over for 2500 years. I hope the adults who read "Buddha" in their youth come to the movie theater with their own children.


Related Information