(2010/06/01)


Astro boy cheered on Japan's national team together with supporters at the stadium.
On May 24, Astro boy, the Special Ambassador for FIFA World Cup Japan 2018/2022 Bic Committee appeared at the match between Japan's national team and Korea's national team held at Saitama Stadium.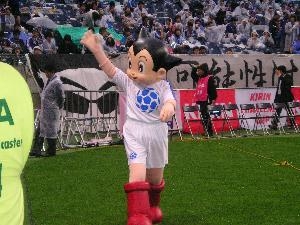 Though it was raining, the stadium was filled with supporters cheering on Japan's national team. Astro boy walking in the stadium or greeting from the field contacted supporters. Meanwhile supporters approached to Astro boy in a friendly manner saying "Let's support the national team together!" The strong bond among supporters was well felt at the stadium.
On approaching the kick-off time, it almost stopped raining and all the supporters cheered on the national team with enthusiasm.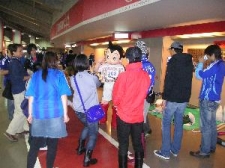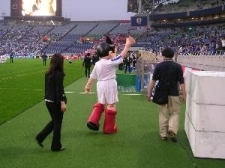 Astro Boy will appear in various places as the Special Ambassador from now on. Let's support FIFA's activity to get the World Cup 2022 in Japan with Astro Boy!