(2010/06/01)


Ankle-length socks with Astro boy, Leo and Sapphire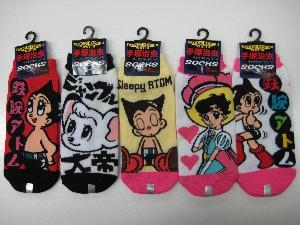 Ankle length socks with Tezuka characters are newly released.
There are several kinds with different patterns: three designs for Astro boy, one design for Leo and Sapphire respectively. Why don't you get all patterns and choose the best one depending on your mood?
Price: 399 yen
Size: 22 – 24 cm
Distributor: Small Planet
*The products above are now available at supermarkets and general merchandising stores nationwide.