(2010/06/11)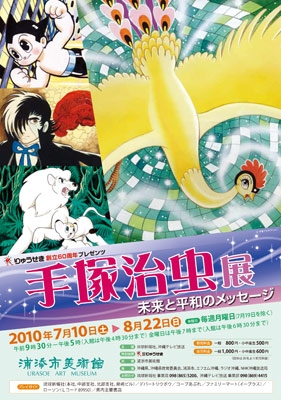 The first Tezuka Osamu's exhibition in Okinawa is held at Urazoe-city Art Museum.  How did Tezuka regard Okinawa as one who had experienced the war and one who loved the richness of Nature? Through the key words such as "Life" "Peace" and "Human Love", the exhibition explores the relationship between Tezuka and Okinawa.
Venue: Urazoe-city Art Museum (1-9-2 Nakama, Uraaoe, Okinawa)
Exhibition Period: July 10 – August 22, 2010  (closed on Mondays, except July 19)
Contact:
Ryukyu Shimpo: 098-865-5200  
Okinawa Television Broadcasting: 098-869-4451
URL: Urazoe-city Art Museum
Original Products Information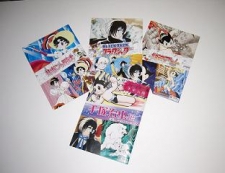 Original products for "The exhibition of Tezuka Osamu, Message for peace and the future" will be released.
Transparent file (A4 size), 4 kinds, 262 yen each.
Postcard, 8 kinds, 157 yen each.
The products above will be sold at the museum shop within the exhibition site.