(2010/04/30)


On April 29, CONVEX, a collaborative brand of ATOMUTAN, opened a new store in Harajuku, and Astro boy appeared at the opening event started at noon.  He spent pleasant time with children through greetings and photo sessions. The CONVEX store will continue to introduce various ATOMUTAN and ATOMUTAN Friends goods.  We recommend you to visit the new store in Harajuku to check such new products.  Meanwhile, the store will be introduced in upcoming "MUSHINBO" in which more stories about CONVEX and ATOMUTAN will be revealed.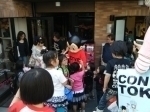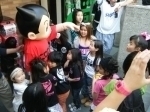 Left: Astro boy with fashionable kids.  Center: Astro boy is surrounded by many kids.  Right: Kids are hugging Astro boy.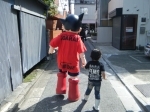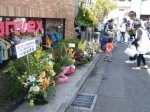 Left: Astro boy and a boy walking hand in hand.  Right The store filled with many kids and their parents.
Key holders (ATOMUTAN, Leo and Black Jack)  1,260 yen each
Some Leo T-shirts are also available at the store.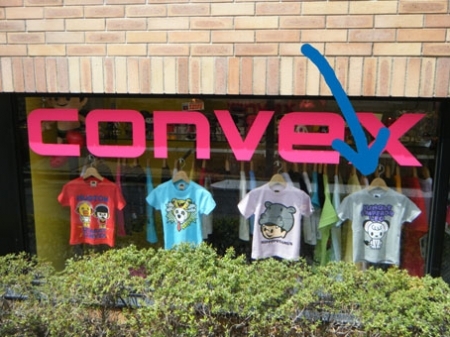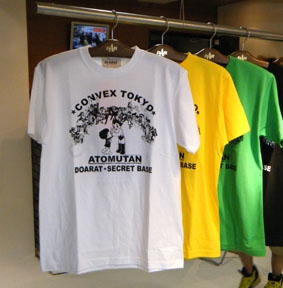 Store Opening special T-shirts are available both for adults and children.  (For adults, 3,980 yen.  For kids, 2,980 yen.)
Check the flyer (below), which is introducing a part of the products sold at CONVEX store.  Special gifts are prepared for shoppers during Golden Week.  (Click to enlarge.)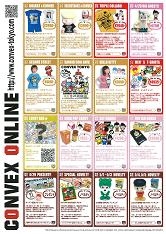 Store information CONVEX Harajuku store:
Jingu Square 101, 3-22-1 JIngu-mae, Shibuya, Tokyo
Business hours: 12:00 p.m. to 7:00 p.m.
For further information:
http://www.convex.jp (To CONVEX website), http://www.convex-tokyo.com (To CONVEX e-store site)