(2010/03/31)


New Product Information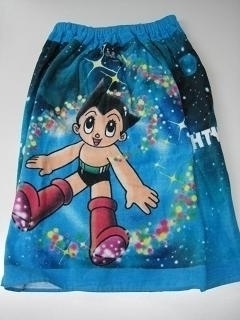 This time Astro Boy's wrapping Towel is newly introduced to the market.  The towel made of 100% cotton, with the image of blue space, feels soft and nice!  It must be a good present for your children or grand children.  
Price: 1,575 yen (tax included)  
Now it is available at general merchandising stores and large super markets nationwide.  
For further information, call MARUSHIN Co., Ltd / 0120-0777-04 (Tall Free).