(2010/04/12)


On April 7, "Talk a lot about Tezuka Osamu's Eroticism", a talk show by Rumiko Tezuka, Moto Hagio (Manga artists) and Itaru Mita (MC) was held at the café on the 8th floor of Junkudo Bookstore in Shinjuku.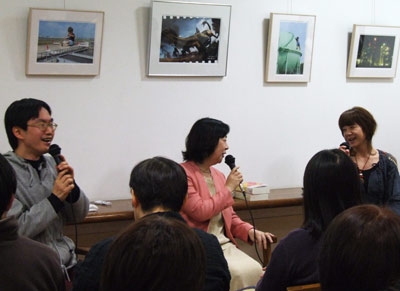 The café was comfortably small so that the speakers and audience were close enough to share friendly atmosphere.  There was laughter among the audience occasionally.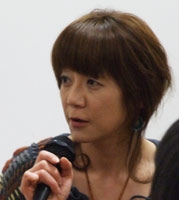 Rumiko Tezuka who supervised Tezuka Osamu's Eroticism 1000 Pages vol.1 and 2 from INFAS Publication, which was her first experience to supervise an anthology, told that she especially felt eroticism in the scene of metamorphose.  The book was also introducing several great scenes in which Tezuka depicted metamorphose. She also told that she was a junior high school student when she read Ayako and was confused to find out her father's unlikely aspect.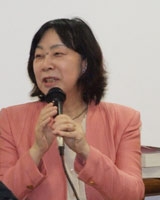 This time Moto Hagio, a Manga artist, participated in the talk show as a guest speaker. They discussed lively about eroticism in her works Toma no Shinzo and Zankokuna Kamiga Shihaisuru, too.  She pointed out the eroticism and beauty seen in the lines of Tezuka's pictures. She also told that Groteszue heno Shotai was the most impressive work for her.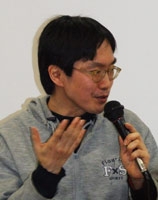 According to Itaru Mita, the MC, he once asked Ms. Tezuka what her favorite among many of her father's works, and she picked out Bekkusu Banzai. He told tat he had not noticed the eroticism in Tezuka's works till hearing it and was surprised to know how differently women take eroticism.
Now please check the book to find what works are introduced in the book.
Related site: INFAS Publications Fashion news ONLINE