(2010/04/08)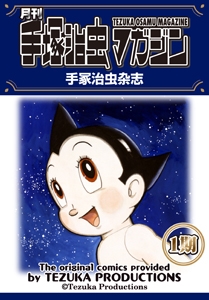 On April 7, 2010, the distribution of Monthly Tezuka Osamu Magazine, a service distributing digitalized Tezuka Manga in Chinese started in China. 
The first distribution includes some of his well-known works including Astro Boy, Black Jack and The Three-eyed One. 
Each episode can be purchase at 0.99 dollar.  Users can also download one episode of Astro boy for free from the trial edition.
For further information:http://www.tezukaosamumagazine.com/
(Chinese site)
*The service in Japan is now being considered.