(2010/04/02)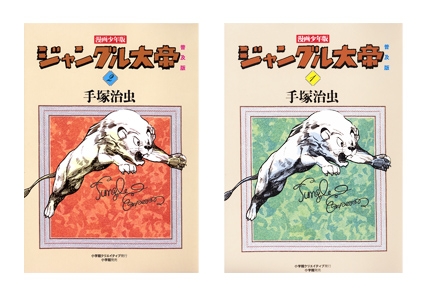 The trade edition of Jungle Emperor Leo (Manga Shonen Version) is released! 
Jungle Emperor was serialized for four years from November 1950 to April 1965 on the monthly magazine: Manga Shonen published from Gakudosha.  Now the work was reprinted since the first serialization almost sixty years ago.  
- Jungle Emperor Leo (Mange Shonen Version Trade Edition) vol.1 and 2
- 2,100 yen for each (including tax)
- Now on sale  
For further information: http://shogakukan-cr.jp/juncle/
For information about the Deluxe Limited Edition, click here.