(2010/04/07)




"Wii-no-ma", a virtual living room set in Nintendo"s Wii, provides services that users can enjoy various contents on the TV display and Nintendo DSi via Wii system.  And "Theater Room", a part of "Wii-no-ma" service, now starts distributing Tezuka animations. It must be a good service for users who would like to enjoy Tezuka animations together with family members. 
Visit http://www.wiinoma.co.jp/ for detailed information, including connection methods.  
The distribution of "Marvelous Melmo" and "Phoenix" start on April 10 (Sat.) and April 24 (Sat.) respectively.  
Our recommendation is "Phoenix (NHK, 2004)" The work, consisting of 13 episodes, 5 parts (Reimei, Fukattsu, Igyo, Taiyo and Mirai), was firstly animated and broadcasted on NHK with high-quality image and sound.  "What is human? What is life?"  The work, asking such vast questions to audience, is recognized Tezuka's life work. Don't miss this opportunity and feel the spectacular world of the work.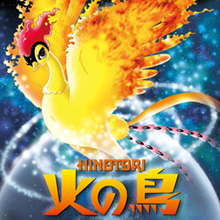 ©TEZUKA PRODUCTIONS・NHK・WNET・NEP
©TEZUKA PRODUCTIONS・NHK・NEP
Many more titles including "Jungle Emperor", are being distributed thorough the service. The fun has just started.  Please enjoy the service!
*Wii is a registered trademark of Nintendo.