(2019/09/13)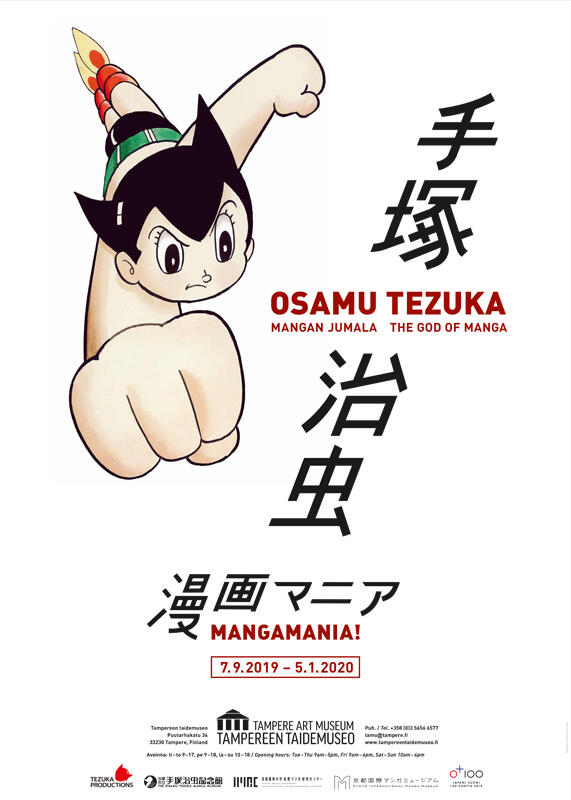 The Exhibition: Osamu Tezuka, MANGAN JUMALA (the God of Manga) is held as one of the programs commemorating the 100th anniversary of diplomatic relations between Finland and Japan at the Tampere Art Museum in Finland.


The exhibition curated by the museum aims to introduce various styles of manga methods created by Osamu Tezuka with the displays of approximately 200 manga manuscripts in his own hand.

Also the manuscripts displayed for the first half are scheduled to be replaced by other manuscripts on Nov. 12, 2019 to be displayed for the last held, so the visitors can enjoy different manuscripts during the period.


Concurrently, the exhibition: MANGA MANIA is held at the museum. The exhibition introduces Manga as a cultural phenomenon.


Venue: Tampere Art Museum
Period: Sep. 7, 2019 – Jan. 5, 2020
Web: https://www.tampereentaidemuseo.fi/