(2018/12/27)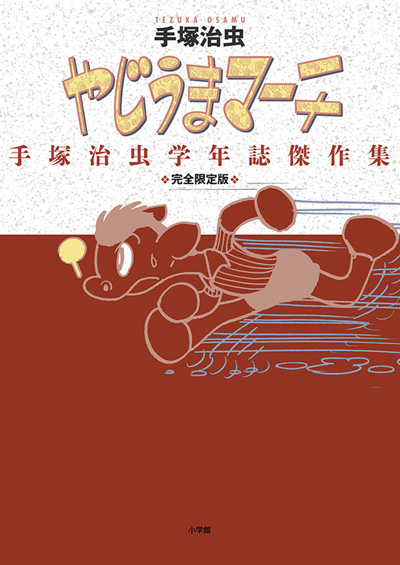 Yajiuma March, the comedy kids' manga of a hybrid boy of a human and a horse called Umataro who causes various troubles is reprinted as the comic book for the first time since the first publication.
Piron no Himitsu and Boken Hosokyoku are also included.
Price: 15,000 yen (tax excluded)
Release Date: Jan. 30, 2019
Publisher: Shogakukan
*The reproduced manuscripts (B5 size) is given to the purchaser on Fukkan.Com.
For further information, check the site bollow:
Shogakukan:  https://www.shogakukan.co.jp/books/77803323
Fukkan.Com: https://www.fukkan.com/fk/CartSearchDetail?i_no=68326876