(2018/06/21)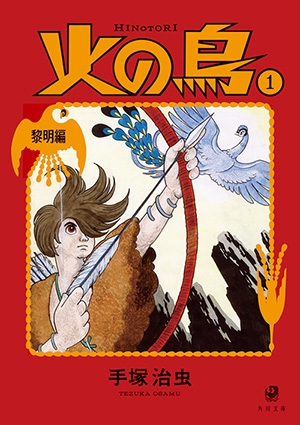 With the cover arts of COM comic version for the covers and tribute manga works at the end!
"Phoenix" comic book version is released again with new cover arts.
Each volume has a cover illustration in color with 16 pages long appendix.
For the 1st and 2nd volumes, tribute manga works by today's popular manga artists are also contained.
Phoenix (New Comic Book Version)
Vol.1  Dawn released in Jun. 2018
Vol.2  Future released in Jun. 2018
Vol.3  Yamato/Strange Being to be released in Jul. 2018
Vol.4  Ho-o to be released in Jul. 2018
Vol.5  Resurrection/Rove of Feather to be released in Aug. 2018
Vol.6  Nostalgia to be released in Aug. 2018
Vol.7  Turbulent Times #1 to be released in Sep. 2018
Vol.8  Turbulent Times #2 to be released in Sep. 2018
Vol.9  Universe/Life to be released in Oct. 2018
Vol.10  Sun #1 to be released in Oct. 2018
Vol.11  Sun #2 to be released in Nov. 2018
Vol.12  Sun #3 to be released in Nov. 2018
Vol.13  Greek/Roma to be released in Dec. 2018
Vol.14  Supplementary Volume to be released in Dec. 2018