(2018/04/17)


Astro Boy and Black Jack hybrid smart-watches are now available for pre-order.
On April 24, Sony releases wena wrist Astro Boy and Black Jack editions, in commemoration with the 90th anniversary of Osamu Tezuka. These collaborative editions are available at Sony Stores as well as dealers nationwide.
Prior to the official release date, the editions are available for pre-order from Tuesday, April 17.

Hiroaki Oya, a well-known designer for his collaborative designs based on Tezuka's works, designed the faces for this collaborative project. Only 200 units are available for each edition. To all the purchasers, the special watch holder and sticker with Ohya's drawings are given as special gifts.
The two editions are made based on the special specification: the combination of wena wrist pro (the wrist band full of the latest technologies), and the traditional mechanical watch.
1. ATOM edition – Pop face with the image of brave Astro Boy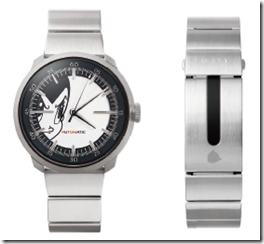 wena wrist Three Hands Mechanical Silver ATOM Edition
(model #: WNW-SB12A/S price: 100,880 yen without tax)
200 units available
2. Black Jack edition – Chic face with the image of Black Jack in a cool cloak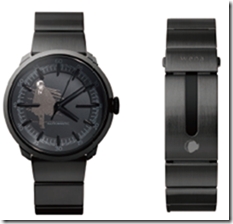 wena wrist Three Hands Mechanical Premium Black BLACK JACK Edition
(model #: WNW-SB12A/B price: 110,880 yen without tax)
200 units available
*For further specification, see the website below
wena × the 90th anniversary of Tezuka Osamu :
http://wena.jp/products/collaboration-and-limited/tezuka.html