(2018/04/05)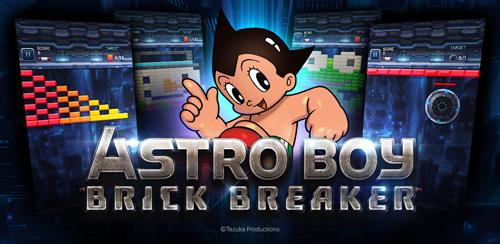 The new mobile game 'ASTRO BOY : Brick Breaker' was released on 5th April 2018.
This game was launched on global through the Google Play and Apple App Store except China.
This game can be played without internet connection after the download and to remove download burden, it's download size is less than 20MB. A player can also enjoy a story of Astro Boy to rescues the earth against the conspiracy of Dr. Brick who threats the earth to make it a block.
'ASTRO BOY : Brick Breaker' Additional Information
Android version:
http://play.google.com/store/apps/details?id=com.funple.atombrickstar
iOS version:
https://itunes.apple.com/app/id1360208727?mt=8
Provider:
FUNPLE STREAM