(2018/02/04)


Here is the great snow statue of Astro Boy, Black Jack, Leo and Sapphire!
Tezuka All Stars, commemorating the 90th Anniversary of Tezuka Osamu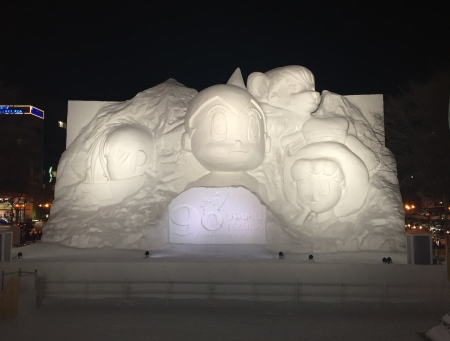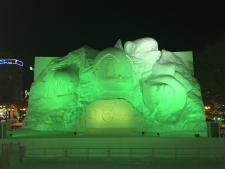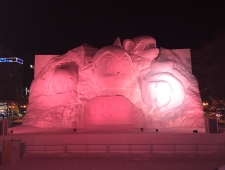 Each character lit up emerges up under the night sky.
The statue was built by UHB Hokkaido Cultural Broadcasting and the 2nd Production Team of Sapporo Snow Festival Executive Committee. Thank you very much!
Period: Feb. 5, 2018 – Feb. 12, 2018
Venue: Odori 10-chome Venue (Odori-Nishi 10 chome, Chuo, Sapporo)