(2017/12/15)



At the 69th Sapporo Snow Festival, a big snow statue featuring Tezuka Characters appear, commemorating the 90th anniversary of Osamu Tezuka.
Astro Boy, Black Jack, Leo and Princess Knight are chiseled on the big snow hill.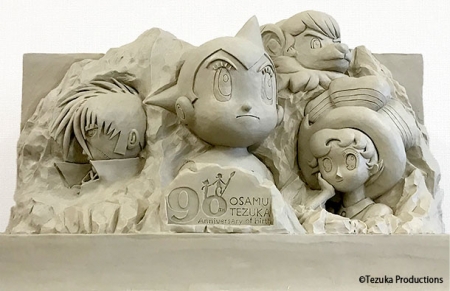 Period: Feb. 5, 2018 – Feb. 12, 2018
Venue: Odori 10 cho-me venue, UHB Family Land (10 cho-me, Odori-nishi, Chuo. Sapporo)
UHB Family Land has a lot of attractions and snow statues all the family members, from kids to grand parents, can enjoy together!
Contact: UHB Family Land Office tel:011-214-5242 (available from 10:00 to 17:00, except holidays)
UHB Hokkaido Cultural Broadcasting: https://uhb.jp/
UHB Family Land: https://uhb.jp/event/snowfes2018/