(2005/03/01)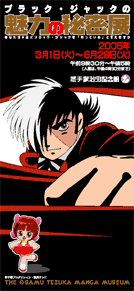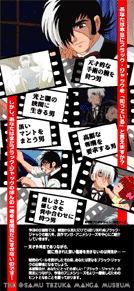 Time: March 1, 2005 – June 28, 2005
Place: The Tezuka Osamu Manga Museum

In this project exhibition, Black Jack's multifaceted magnetism is presented featuring the comic book on which the animated TV series is based.

"Why doesn't this surgical genius remove the prominent scar from his own face?"

You will witness more Black Jack when the veil of secrecy is removed. We hope the exhibition will lead you to discover the new Black Jack and help you enjoy future episodes of the animated TV series.