(2016/12/26)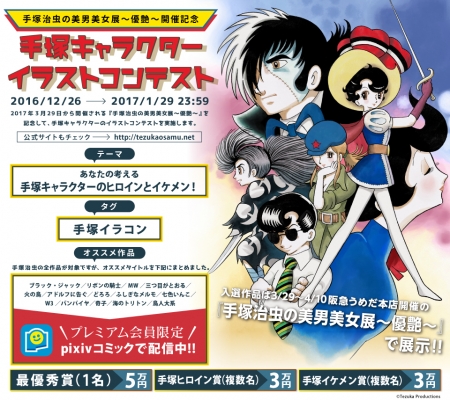 Pixiv, a posting site for illustrations, manga and novels, is now accepting entries for "Tezuka Character Illustration Contest".
Enter your illustration of good-looking heroes and heroines appearing in Tezuka's managa works!
Application Period: Dec. 26, 2016 – Jan. 29, 2017
Award winning entries are displayed at the exhibition held in Umeda, Osaka in March 2017.
For further information, check the site below:
http://www.pixiv.net/contest/tezuka
Now Tezuka manga works are distributed for free on pixiv comic during the illustration contest!