(2016/10/21)


KISS EXPO TOKYO 2016 is the first exhibition about KISS in the world. More than 100 Kiss items, including stage costumes, instruments and posters, are exhibited.
On October 13, Astro boy with KISS make-up visited the preview, and Gene Simons, excited at the appearance of Astro boy, said "Saiko desu!"("Great" in English) (lol)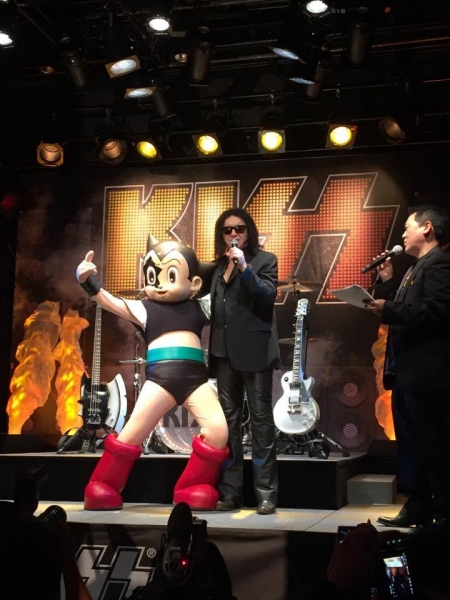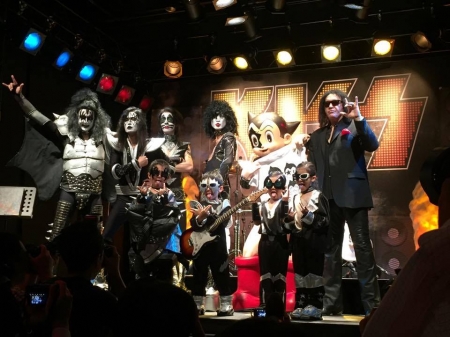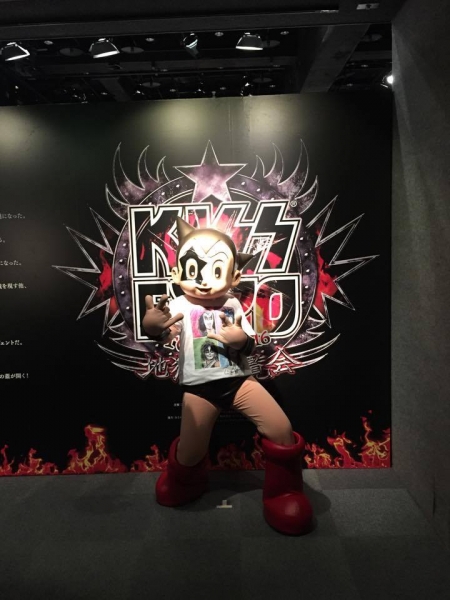 Gene Simons told us the reason why he's interested in Japanese culture as follows: "I watched Astro boy on TV. Superman, Batman and other American heroes were all adult, but Astro boy was a kid like me. I was separated from my father when I was small, and that's also the reason I had sympathy to him."
ASTRO BOY x KISS collaborative goods are available at the exhibition site.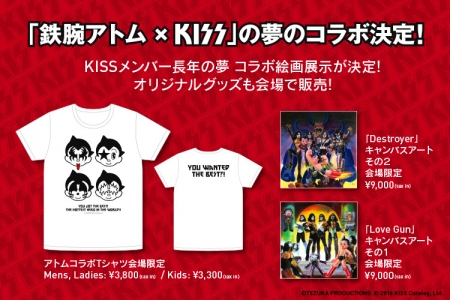 See you on Oct. 31! YEAH!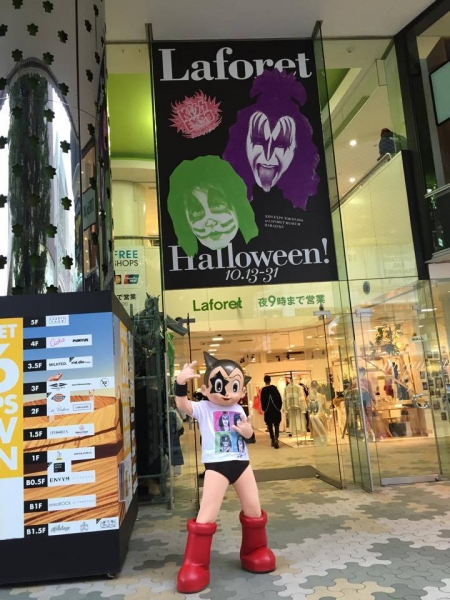 KISS EXPO TOKYO 2016 Official Site
http://www.kissexpo2016.jp/index.html
KISS EXPO TOKYO 2016 Facebook Page
https://www.facebook.com/kissexpo2016/
KISS x ASTRO BOY T-shirts now available again!
KISS x ASTRO BOY T-shirts come in again on Oct. 21!
Ladies'/Men's 3800 yen each
Kid's 3300 yen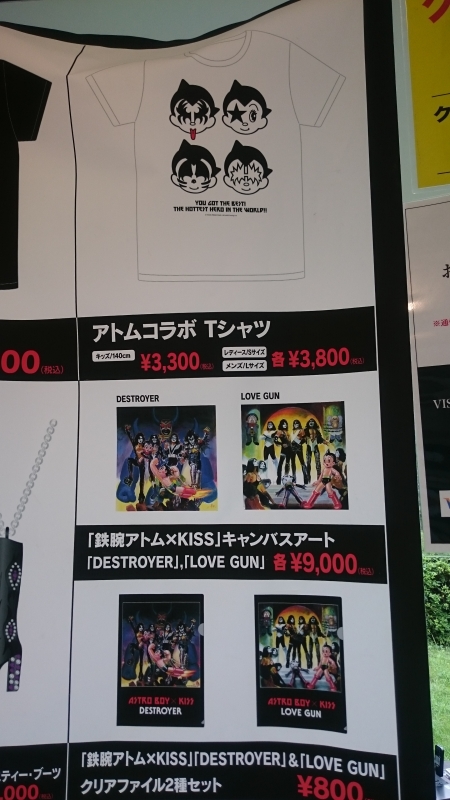 Those T-shirts are available only at KISS EXPO TOKYO site.
*No reservation
*Quantity limited
The picture of Astro Boy in the motif of KISS sleeve jacket is well-received, too!
Some other products with the image are selling well!