(2016/09/21)


The exhibition: The World of Katsuji Matsumoto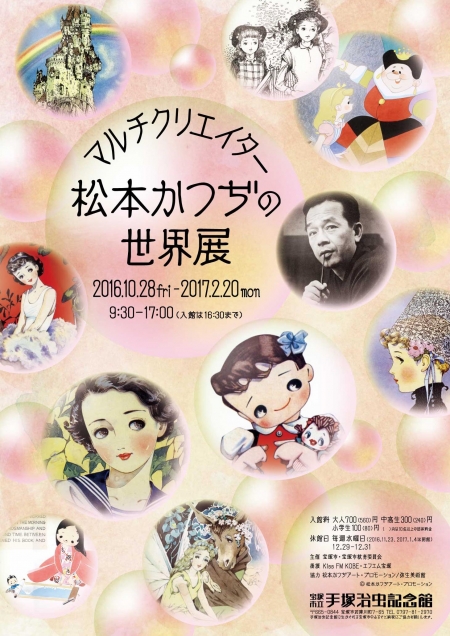 Do you know Katsuji Matsumoto, a multitalented creator who authored girl's story manga before the publication of Princess Knight?
Actually Tezuka Osamu was not the first one who stayed up all night rolling up his sleeves and writing manga before the dead line with his editor besides. Matsumoto was the one who did the same.
The year 2016 is the 30th anniversary from his death. The exhibition aims to introduce the great artist from Hyogo prefecture.
Organized by Takarazuka city/Takarazuka city board of education
Sponsored by Kiss FM KOBE/FM Takarazuka
Cooperated by Katsuji Matsumoto Art Promotion/Yayoi Museum
Period: Oct. 28, 2016 – Feb. 20, 2017
Closed on every Wednesday (except Nov. 23, Dec. 29 – 31 and Jan. 4)