(2016/06/24)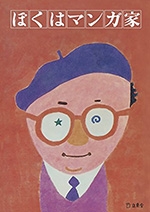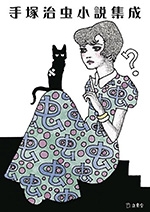 Tezuka Osamu's Titles
Title
Publisher
Price
Release date

Tezuka Osamu "Nippon Bunka" Kessakusen

Shodensha
TBA
TBA

"Boku wa Mangaka"

Ritto Music
900 yen
July 20

"Tezuka Osamu Shosetsu Shusei"

Ritto Music
900 yen
July 20

My First Big "MW1″
only available at convenience stores

Shogakukan
TBA
July 22

MFR "Kowai Onna"
only available at convenience stores

KADOKAWA
TBA
July 23

ATCW "Rainbow Parakeet" vol.1
only available at convenience stores

KADOKAWA
TBA
July 28
Books/Magazines related to Tezuka Osamu
Title
Author
Publisher
Price
Release date

"Umiiro no ANGEL 4 – Kokuhaku" (original idea: Angel no Oka)

Original idea: Tezuka Osamu

Author: Riyoko Ikeda

Illustration: Osamu Odani

Kodansha

670 yen

July 7
Feature of the Month
Atom the Beginning
Heroes

Monthly magazine Heroes (only available at Seven-Eleven stores) 200 yen

Now serialized

The story before the birth of Astro Boy

Original idea: Tezuka Osamu

Concept works: Msami Yuki

Manga: Tetsuro Kasahara

Supervisor: Tezuka Makoto

Cooperation: Tezuka Productions Co., Ltd.

The comic book version vol.3 is released on June 3. 560 yen
Young Black Jack
Akita Publishing

Original work: Tezuka Osamu

Script: Yoshiaki Tabata

Manga: Yugo Okuma

Now serialized in Young Champion

The 10th volume is now on sale. (560 yen)
Dr. Kiriko – Shiroi Shinigami (White Death)

Akita Publishing

The spin-off of Black Jack

Now serialized in Bessatsu Young Champion

Original work: Tezuka Osamu

Cooperated by Tezuka Productions

Story: Yuki Fujisawa

Manga: sanorin
Aoitori Bunko "Umiiro no ANGEL"
(original idea: Angel no Oka)

Kodansha

Original idea: Tezuka Osamu

Author: Miyoko Ikeda

Illustration: Osamu Odani

Vol.1 – Runa to Noa    in store 620 yen

Vol.2 -Ningyo Densetsu    in store 620 yen

Vol.3- Himitsu    in store 620 yen
Marin Express

TV animation special, Marine Express, broadcast in 1979 is turned into a manga work. The serialization starts in spring, 2016.

Original idea: Tezuka Osamu

Manga: Shigeto Ikehara

http://marineexpress.club/
Atom to Pinoko ga Yattekita Hokkoku Newspaper/Toyama Newspaper

Serialized every Saturday on Kid's paper

By Keiko Kimoto and Meguru Miyamae
Tezuka Osamu Shoten
All books, magazines and goods related to Osamu Tezuka are sold at the store. Plus some products and services limited at the store are offered!
Maruzen Marunouchi store (Tokyo)
Address: Marunouchi oazo shop & restaurants 3F, 1-6-4 Maruochi, Chiyoda, Tokyo
Hours: 9:00 – 21:00
No regular holidays
Junkudo Shoten Nagoya Sakae store (Nagoya)
Address: B1F, Meiji-Yasuda Seimei Nagoya Bldg., 1-1 Shinsakae, Naka-ku, Nagoya
Hours: 10:00 – 20:00
No regular holidays
Maruzen & Junkudo Shoten Umeda store (Osaka)
Address: 6F., CHASKA Chaya-mahcim 7-20 Chaya, Kita-ku, Osaka
Hours: 10:00 – 22:00
No regular holidays
The Full-Length Manga of Adventure "Jungle Emperor 1958-1959 Reprinted Edition" is released!
The total of four volumes, with fancy case, the first reprinted edition of the original edition published from Kobunsha from 1958 to 1959! Don't miss this opportunity!
Volume 1: now on sale 5700 yen (tax excluded)
Volume 2: to be released in the mid June, 2016 5700 yen (tax excluded)
Volume 3: to be released in the mid August, 2016 5700 yen (tax excluded)
Volume 4: to be released in the mid October, 2016 5700 yen (tax excluded)
Publisher: Fukkan.com
For further information : http://www.fukkan.com/fk/CartSearchDetail?i_no=68324665&tr=tb