(2016/05/25)


The DVD of the Play: GOKU, starring Yutaka Kyan is released today.
Enjoy the astonishing world GOKU at home.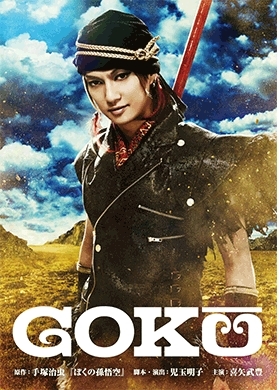 Product Information:
Release date: May 25
Product name: The Play: GOKU (DVD normal version)
Price: 6480 yen (tax included)
*Available at the following: here!
* The edition with Special Booklet is available at the following: here!
Original work: Tezuka Osamu "My Son-Go-Ku"
Script/Stage Director: Akiko Kodama
Cast: Yutaka Kyan (Golden Bomber)
Sarara Tukifune, Itsumi Osawa, Tokuma Nishioka and more