(2016/05/02)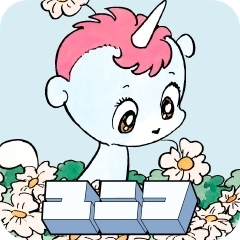 The 2nd set of Unico Line Stamps is launched, following the 1st launch at the beginning of this year.
This time, Corn, the sister of Unico also appears! Why don't you use those stamps in your dialogue on LINE?
The image of the all stamps: here!
Name: Unico 2
Price: 120 yen (with tax) or 50 Line coins per set (40 stamps)
How to purchase:
From smart phones
Activate Line and search "Unico" at Line Stamp store.
From PC
Visit the following: here!
The year 2016 is the 40th anniversary of Unico!
Unico Twitter: https://twitter.com/unicoclub @UNICOclub
Unico Special Site: https://tezukaosamu.net/jp/unico/
Unico PV: https://youtu.be/EgXQ0Lyg7Uc