(2018/02/01)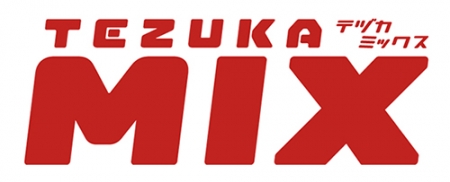 Commemorating the 90th anniversary of Tezuka Osamu, the first issue of TEZUKA MIX is released on April, 2018 from Micro Magazine.
The magazine contains serialization of Tezuka Osamu's works, adaptation works based on Tezuka Osamu's works by today's popular manga artists and feature stories of the month. It's scheduled to be released on the 30th every month, a total of 18 issues.
The limited edition with Character Medals numbered serially (a total of 18 kinds) is also released at the same time.
TEZUKA MIX
Release Date: April 30, 2018 (released on every 30th, a total of 18 issues)
Price: 880 yen (normal edition/tax excluded)
1450 yen (limited edition/tax excluded)
Publisher: Micro Magazine http://micromagazine.net/
TEZUKA MIX Official Site: http://tezukamix.net/